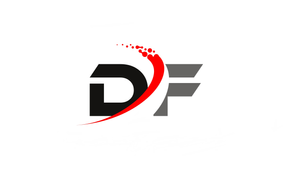 David Ferrari Productions LLC has over 25 years of experience in the Entertainment Industry.  We built our firm to be one of the Leading Show Producers, and Concert Promoters, in the top Theatrical and Entertainment Industry.  
This includes Public Concerts, Theatrical Performances, Consulting Services, Private and
Corporate Events in the entertainment industry.
David Ferrari Productions LLC is a Greenwich, CT LLC Entertainment firm located in the Gold Coast  Entertainment Capital of the World located in America.
We also have the Largest Roster of Magic Acts, and Authentic Tribute Acts in North America to bring you first-class entertainment for all ages, and events worldwide.
This also includes a wide variety of Celebrity Acts, and variety acts of all genres as well.
 
Please email us the Celebrity Act that you may be of interest in by
Email: info@davidferrariproductions.com
Then we will email you back the availability of that particular artist, and the full details including the price as well.  This will also include all procedures, and information to bring that artist to your venue or event.
David Ferrari Productions LLC Email Us at Email: info@davidferrariproductions.com
 "The Ultimate Concert Experience"
Services we Provide:
Show Producers- Concert Promoters- Entertainment Consulting
Services-Talent Buyers of Entertainment Worldwide. 
We represent over 100 National Acts, and entertainers, from all genres to suit your needs and budget.
Please let us know to who you may be of interest in. 
Then by email, we will send you our offer form, and then we will go into Confidential information.
 
Then you must, also fill out our Non-Disclosure Agreement form, which will also be included in the offer form, and then email all forms back to us at info@davidferrariproductions.com
Thanks for your cooperation.
We look forward to making your next event a big success.
When our firm is brought on as a Show Producer, and Concert Promoter for an Event, we offer our clients a top rate, that includes a fully integrated experience of entertainment.
For every project, we create a detailed schedule that streamlines the entire production process.  
 
David Ferrari Productions LLC has broadened our base to include almost every form of popular entertainment for Public and Private Events, and so much more for all ages and events that are world-class.

We have worked also with many top names in the music industry and have produced shows at major venues across the country here in the USA.

For every Concert Promotion, we assign an account manager, production manager, and an Event/ Talent Coordinator so that everything – from load-into load-out, is executed flawlessly.  Their production team is in constant communication with the client's team in order to accommodate any unforeseen needs to make the event a great success for both parties.
David Ferrari Productions LLC approaches each promotion with professionalism and technical excellence.  We consider all phases of design and logistics, pre-show planning,
production, and on-site Management?

Their breadth of experience in serving both large and small audiences, as well as multi-site events and tour capabilities puts them at the forefront of the Concert Promotion industry.  
Experience for yourself the Magic of David Ferrari Productions LLC to take your next event to amazing success.